Grissom's I'm Hot N U No It
CH Trademark's Yankee Doodle Dandy x CH Grissom's RU CN Me at Empty Keg
"Katie"
*Sadly, Katie passed away in my arms on 4/28/2013, after a week and a half at the vet. She had every test imaginable, and the vets didn't know what was wrong with her. Every test they did came back fine, aside from an infection. Her autopsy showed she had swallowed a sock and it was lodged in her intestines. Bless her heart, she was a crazy girl. Rest in peace, Katherine Joy......Your family loves you.........
*Katie has puppies to see them click HERE!
Katie has 11 points and 3 majors from only two weeks of competition!
Pictured at 10 months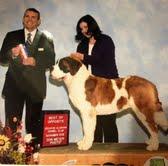 (Pictured at 9 months)